There's no such thing as status quo for Amy Lavine. She embraces change and thrives on doing things, in a word, differently. Her refreshing perspective and one-of-a-kind approach is breaking new ground in the Phoenix metropolitan area real estate industry.
As one of the top real estate professionals, Amy understands that the same old business solutions aren't necessarily the best ones. Her efforts to provide you with the most creative solutions for your home purchase or sale are a definite asset to the success of your transaction.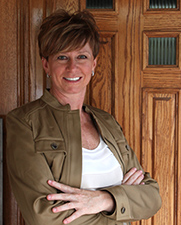 Let's Connect
I can't wait to meet you and help you on this journey. Buying or selling a home is one of the most important decisions we make in our lives, so I truly believe you need to have a veteran advocate on your side who you also enjoy to be around.
It's a new year, and with that means new market trends. Be in the know!
Watch the Video
Lynn and Jon share their buyers journey. I was so honored to work with them.
Hear their Story